When people ask me about my home town, I usually reply that Ome, Tokyo is the one, although I was neither born nor spent the most time of my childhood there.
Ome is the town where my grandparents used to live and currently my parents live. In that sense, my answer is not totally incorrect. However, technically it is not correct. I was born in a hospital in Akishima, about 13 kilometers (9 miles) east of Ome. I was in Ome until age 3, and then moved to Asaka, Saitama, where I would spend the next 6 years. I do not have any memory related to my childhood in Ome.
You cannot choose your home town, as you cannot choose your own parents. However, you may choose your second home town, the place you feel connected. That is Pougheepsie. I was grateful that I was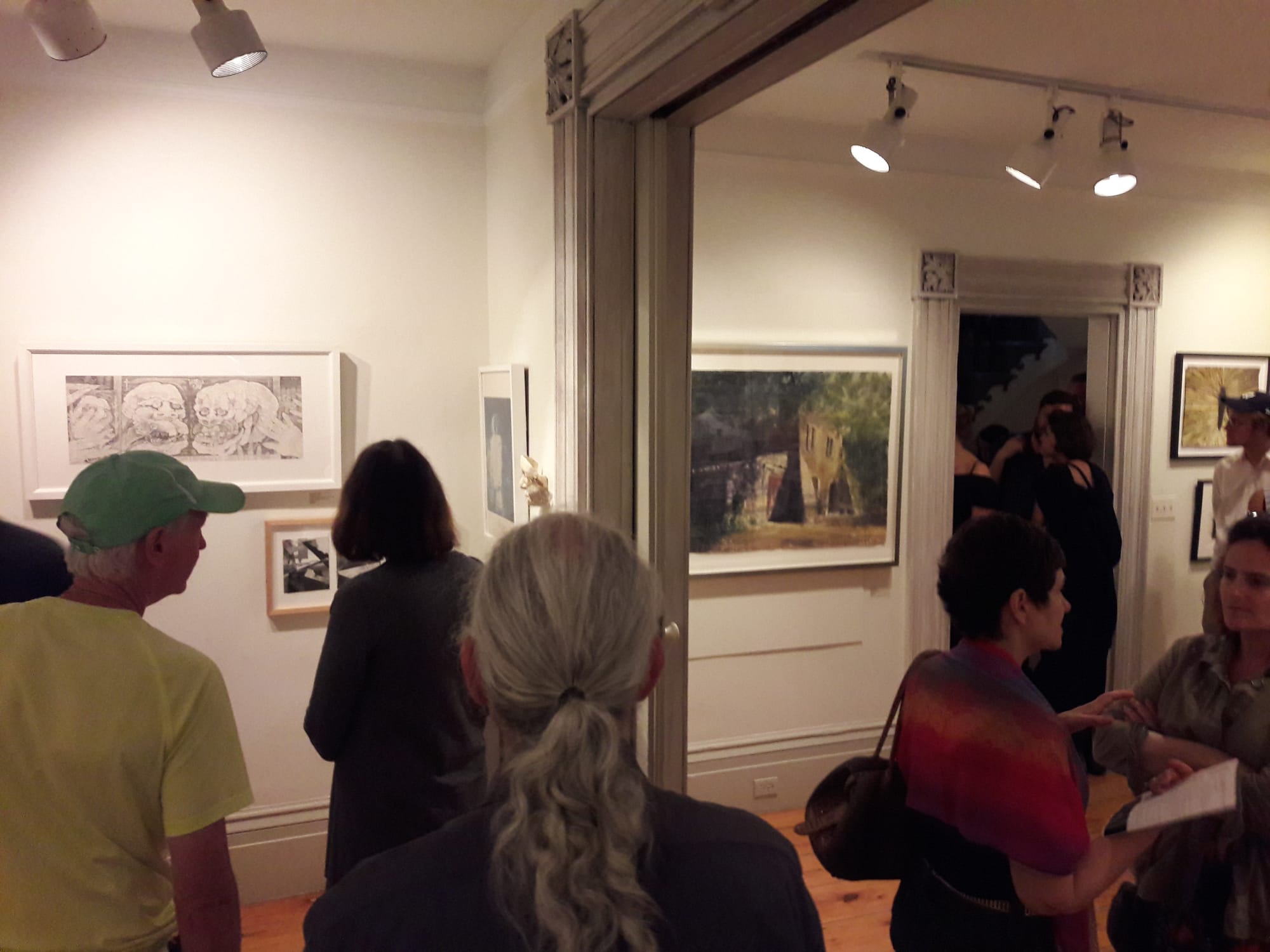 in the group show held in this homey town.
My so-called "housescape" series were conceived when I first visited Poughkeepsie in 2014. I came to this old and beautiful town without any expectation. I just wanted to go to the farthest place Metro-North could take me. It was Poughkeepsie, the last stop of Hudson Line. When I started walking down the street, I immediately fell in love with this historic city.
Now four years later, I came back for the exhibition "PUSHING PAPER" held at Barrent Art Center. I would remotely imagine this situation back in 2014. Life is so unexpectable.
The show at BAC was homey, different from the one held in the big city. I talked to local people as well as artists who are in the show. Because of the location, not all of the artists attended. I enjoyed chatting with those who I would never have a chance to talk to otherwise.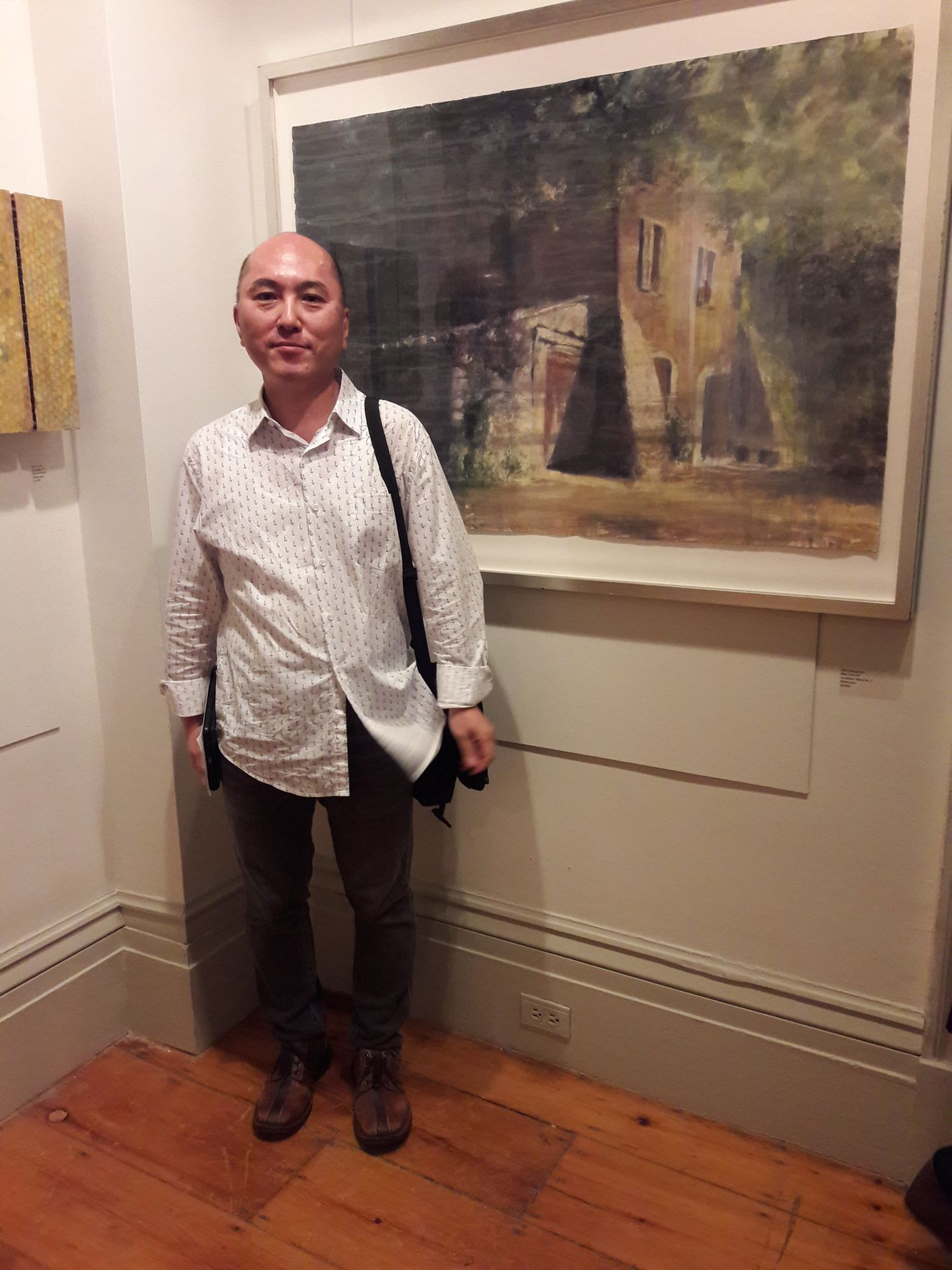 After the show, I hit my favorite joint, Mill House Brewing Company. It was Saturday. There was a good crowd, but I was able to find a counter seat. The beer was great. The food (I ordered sausage) was excellent. At the counter, I spoke with a guy from Poughkeepsie (about my age) and a young mother who was on the way to New York City with her husband and three children. I really enjoyed conversations with them.
Then, I took a two-hour train ride back home.